New Servo Drivers for 2015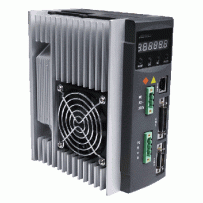 Adtech Europe is pleased to announce that we are now stocking the new Adtech QS7 series retrofit Servo Drivers for 2015.
ADTECH servo motor & drivers use mature technology and many years of manufacturing experience to ensure they match your retrofit CNC requirements perfectly. Our servo motors have precision feedback to our drivers with a half-closed loop control and open loop control systems. High speed, precise positioning and stable motion are standard.
Click here to see our updated range of Servo Drivers